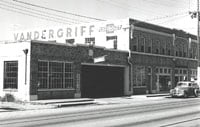 If your insurance company has been overly aggressive when trying to persuade you to go to a certain auto body shop in Arlington or Dallas, they may be guilty of "steering." Usually, when an insurance company "steers" its customers to a specific body shop, it is in their best interests, and often not the customer's. In some cases, the "Preferred" shops contracted with insurance companies will use subpar parts and perform vital repairs inadequately, which is harmful to your safety and potentially a total waste of your money.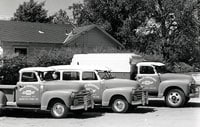 Make sure you know exactly what you're getting for the price you pay to rebuild your vehicle after an accident and remember that by law you are not required to take your insurance company's recommendation. It is wise to choose a reputable Arlington collision repair shop where you know you can expect exceptional workmanship and the use of high-quality replacement parts. For many individuals in the Dallas-Fort Worth area Vandergriff Collision Center is that shop, and we're not only trusted by local residents, but also by accredited dealerships that would never put their customers' vehicles in harm's way.
Bring your car to our auto body repair shop in Arlington for a free computerized estimate and receive work from I-Car Gold certified repair techs and paint specialists who have years of experience. We also offer a lifetime warranty on all work and specialize in servicing all vehicle makes and models. Schedule an appointment using our online from to get started!